Since early November, an intense armed conflict in Tigray, Ethiopia, between the federal government and a regional government led by the Tigray People's Liberation Front (TPLF) has swelled into a full-blown humanitarian crisis. In Ethiopia's northernmost region, Tigray is home to about 7 million ethnic Tigrayans accounting for 6% of Ethiopia's population. TPLF commanded Ethiopia's government for nearly three decades as the dominant ruling party part of a block of ethnic political parties known as the Ethiopian People's Revolutionary Democratic Front, or EPRDF, until 2018.
The fighting broke out in November 2020 as the federal government and regional TPLF officials in Tigray deemed each other's governments illegitimate after PM Abiy Ahmed postponed elections due to the COVID-19 pandemic. According to NPR, the conflict has killed thousands as a result of the aimless shelling of civilians. A local official said more than two million people had been displaced by fighting. Furthermore, the conflict threatens to collapse the region into disaster.?
Amnesty International recently released detailed witness accounts of a massacre of hundreds of people in the historic city of Axum located in the Tigray region. Amnesty International is calling for an international investigation into the events in Axum and for the Ethiopian government to grant full access to humanitarian aid, human rights groups, and media organizations to the Tigray region.
Ethiopian and Eritrean authorities have not acknowledged the presence or involvement of Eritrean troops in the region. A Twitter campaign emerged after the release of Amnesty's findings, retaliating against the narratives shared in their report. The hashtag #ShameOnAmnesty quickly became a trending topic. The quick emergence of this social media campaign begs the question of whether these tweets are from real people or unmanned accounts? These accounts are created by a string of code purchased for pennies on the dollar referred to as 'Bots'.
How do Bots work? Bots are automated accounts on social media and have risen to play a significant role in the political landscape, a primary example being the Russian government's interference in the 2016 U.S. election. This happened by using bots to push divisive political messages on social media platforms attempting to sway the election in a certain direction.
Twitter, for instance, is easy to manipulate, and it doesn't take a lot of money to buy bot components needed to run a political Twitter army. It only takes a few minutes to produce a botnet. A new one can pop up in mere minutes if an account is taken down. This may be the reason the #ShameOnAmnesty hashtag gained so much traction in a short amount of time. Social media has been a critical driver in spreading information about the conflict internationally as there is a media blackout in the region. It has been difficult for media outlets to verify the progression of events independently.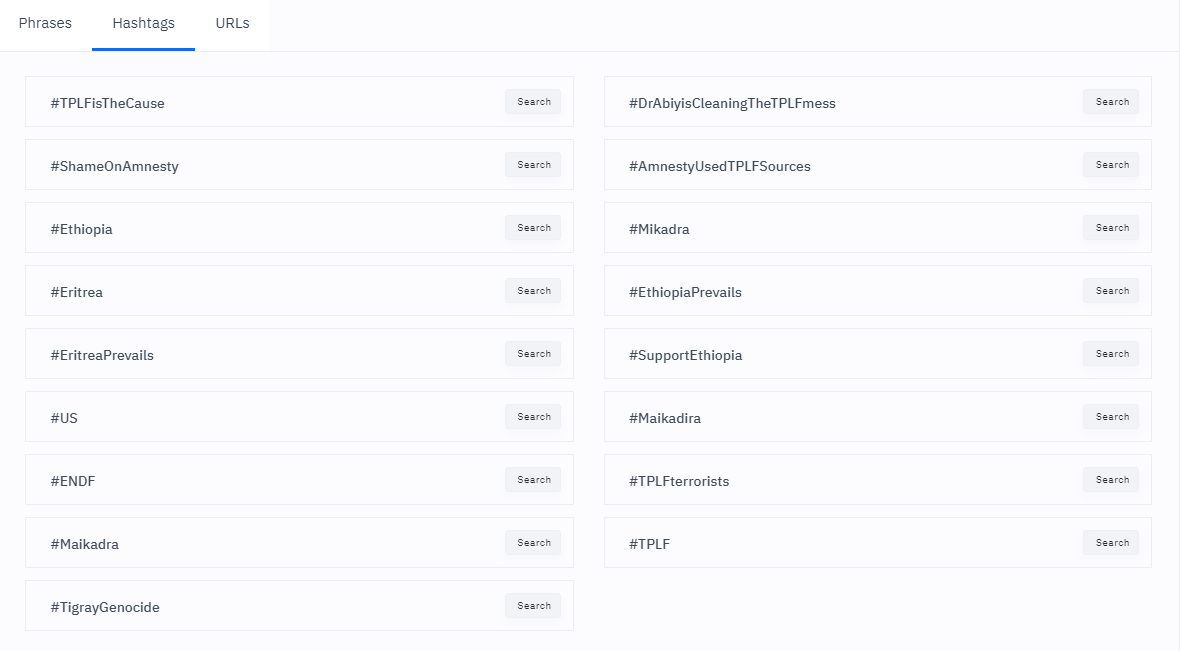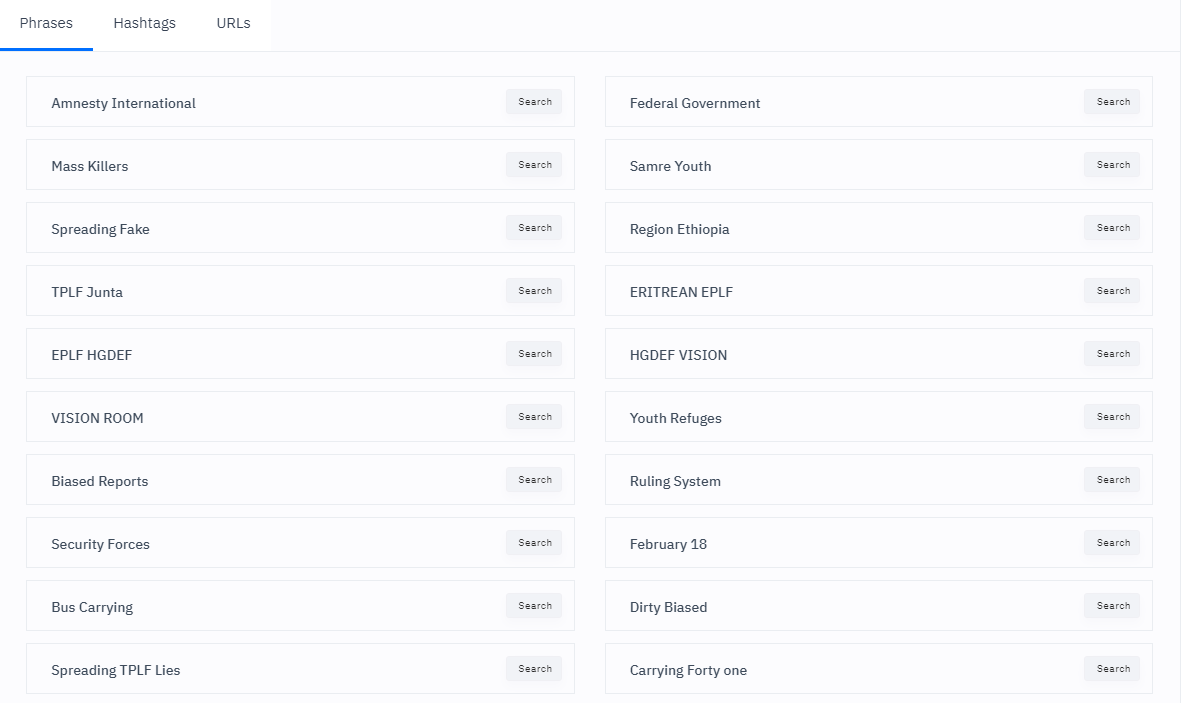 Yemane Meskel, Eritrea's Minister of Information, has tweeted the Amnesty Report "[…]has been discredited on many accounts," and Amnesty International is "[…]embroiled in subversive 'regime change' acts against Eritrea for almost a decade now." The Eritrean government's stance is that they are receiving unjust finger-pointing from the international community regarding their involvement in this conflict.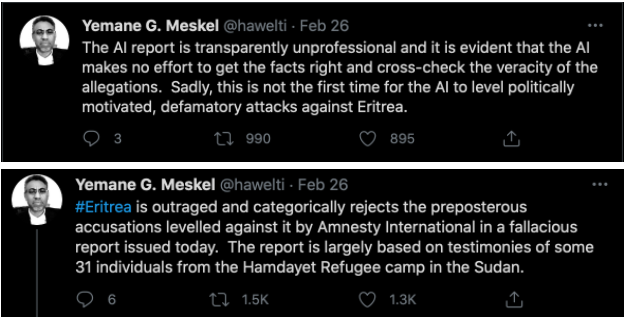 It remains to be seen if these tactics will continue as the outside world has to depend on social media platforms as vehicles of information to bring awareness to what is happening in the region. In the meantime, check out Unity: Resources for Change for resources and ways you can support refugees directly impacted. You can also donate directly through our site by purchasing a Reclaim Eritrea silicone wristband, all proceeds go directly towards aiding Eritrean refugees in Sudan.